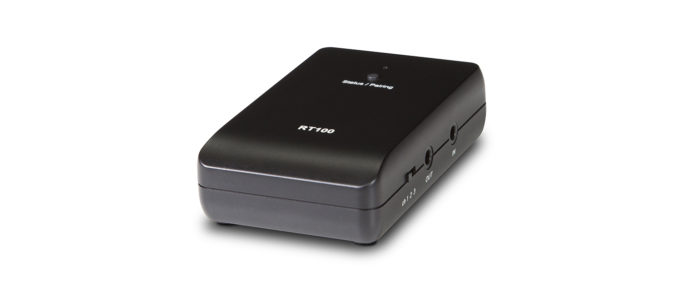 Met de RT100 Wireless Speaker Link lanceert Bluesound een adapter waarmee je elke actieve subwoofer kan koppelen aan de Bluesound-spelers of Pulse soundbar.
Om de RT100 te koppelen aan de Bluesound Pulse soundbar dien je gebruik te maken van de analoge ingang.
Omdat de RT100 een full-range apparaat is dat zowel zendt als ontvangt, kun je hem ook gebruiken om je actieve luidsprekers zoals de Bluesound Pulse Mini of Pulse Flex draadloos op je stereo-installatie aan te sluiten, zonder luidsprekerkabels.