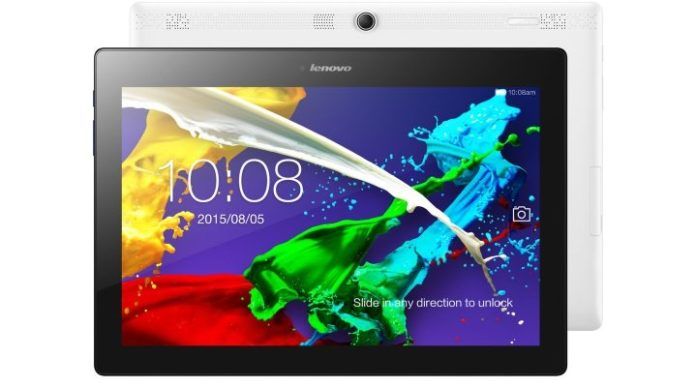 Lenovo heeft op het Mobile World Congress twee 8 inch-tablets en een compact 10 inch toestel voorgesteld. De apparaten richten zich duidelijk op de instapgebruiker.
De grootste van de drie heet de TAB 2 A10-70 en krijgt een 10 inch Full HD-scherm, draait op Android 4.4, heeft een quad-core processor, 4G LTE-connectiviteit en een 8 megapixelcamera achteraan. Het toestel is slechts 8,9 mm dun en weegt amper 509 gram en is dus bijzonder compact.
Prijzen voor Europa zijn nog niet bekend, maar in de Verenigde Staten gaat het toestel alvast 199 dollar (wifi) of 249 dollar (LTE) kosten.
De TAB 2 A8 is een instapmodel met een 64-bit quad-core processor, dual sim-kaartslot, 4G-ondersteuning, Android 5.0 (Lollipop) en een slot voor een microSD-kaartje. Het toestel gaat 129 dollar (wifi) of 179 dollar (4G LTE) kosten.
Met de ideapad MIIX 300 brengt Lenovo ook een beetje een vreemde eend in de bijt. Het toestel biedt Windows 8.1 en Microsoft Office-applicaties zodat je ook on the road productief kan zijn. Het toestel wordt aangedreven door een Intel Atom-processor en krijgt verder 64 GB opslaggeheugen, een microSD-poort, wifi, Bluetooth en twee camera's mee. In de Verenigde Staten komt de adviesprijs op 149 dollar te liggen.
Tablets? Bekijk ze hier allemaal!