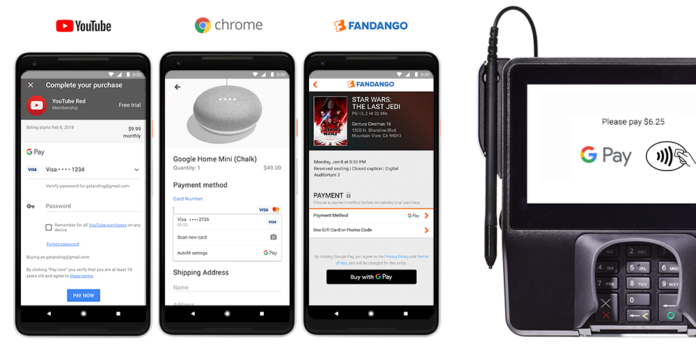 Google gaat al zijn betaaloplossingen samenvoegen in één dienst, eenvoudigweg Google Pay genoemd.
Alle betalingsinformatie zal worden bijgehouden in jouw Google-account, en kan dus overal worden opgeroepen binnen het ecosysteem van Google.
Of het nu gaat om de aankoop van een app of het huren van een film in de Google Play Store, of het betalen via Android Pay.